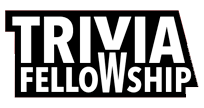 10 mixed history questions
Question 1 of 10
What Saint is celebrated on 17 March?
Question 2 of 10
Which gun shelled Paris in World War I?
Question 3 of 10
Which of these couples famously married in 1981?
Question 4 of 10
The country Columbia was named for what famous explorer?
Question 5 of 10
Which actor, famous for westerns, married Pilar Pallete in 1954?
Question 6 of 10
Which of these men was responsible for the assassination of Julius Caesar?
Question 7 of 10
In which city was the 1954 conference held which partitioned Vietnam into two parts?
Question 8 of 10
Jerry Yang and David Filo created which internet search engine?
Question 9 of 10
Which type of public transport first entered use in the 1950s?
Question 10 of 10
At which prestigious college did Tony Blair study law?