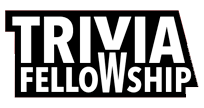 General trivia quiz
Question 1 of 10
Which of these is not one of Santa's reindeer?
Question 2 of 10
At what battle was Napoleon defeated in 1815?
Question 3 of 10
Who wrote the best-selling novel "Carrie"?
Question 4 of 10
What is the name of Disney's Lion King?
Question 5 of 10
Which is a music game that puts your rhythmic skills to the test?
Question 6 of 10
Which continent hosts the Sahara?
Question 7 of 10
Who was the 36 year old Reggae superstar who died of cancer?
Question 8 of 10
Colin Montgomerie played amateur golf in which country?
Question 9 of 10
What alcoholic beverage is made from honey and yeast?
Question 10 of 10
Sliding on snow with one long, thin board on each foot, is called what?