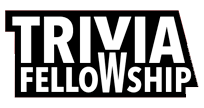 Mixed knowledge questions
Question 1 of 10
Reese Witherspoon was born in 1976, but what is she most famous for doing?
Question 2 of 10
How many letters are there in the English alphabet?
Question 3 of 10
Which of these is the name of a band?
Question 4 of 10
Prosciutto ham comes from which country?
Question 5 of 10
Who was Charlie "Lucky" Luciano?
Question 6 of 10
What is another term for portrait painting?
Question 7 of 10
Mah Jong is the most common game in which country?
Question 8 of 10
What is the only day of the week named for a planet?
Question 9 of 10
Who carries Debra Winger out of the plant at the end of An Officer and A Gentleman?
Question 10 of 10
Which character was thoroughly modern in the 1967 musical?