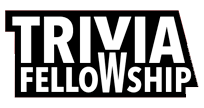 Quiz : 1970s Song Lyrics
Question 1 of 10
What did Johnny Nash have tears on?
Question 2 of 10
What did Elton John ask not to let go down on him?
Question 3 of 10
Who was "floating in a most peculiar way" in the lyrics of "Space Oddity"?
Question 4 of 10
Al Martino had a hit about which kind of eyes in 1973?
Question 5 of 10
Who was Olivia Newton-John hopelessly devoted to in 1978?
Question 6 of 10
In 1972, the Temptations said that who was a Rolling Stone?
Question 7 of 10
The Darts were singing about the Duke of what?
Question 8 of 10
"She packed my bags last night pre-flight" is the first line of which Elton John song?
Question 9 of 10
Sweet sang "wig wam bam, going to make you my" what?
Question 10 of 10
"My head grew heavy and my sight grew dim" is from which famous 70s song?