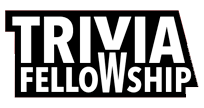 Mixed Knowledge Quiz
Question 1 of 10
At which retailer could you buy both a remote control car and MP3 player?
Question 2 of 10
What is a woven fabric made from fleece or sheep fibers?
Question 3 of 10
What is the most populated city in California?
Question 4 of 10
Which sport is Nadia Comaneci famous for?
Question 5 of 10
Who began to preach the religion of Islam openly in Mecca in the beginning of the 7th century?
Question 6 of 10
What are the walls of the popular holiday house decorated with candy made from?
Question 7 of 10
Who was J. Edgar Hoover?
Question 8 of 10
Who was James Watt?
Question 9 of 10
Which internet company was previously called AuctionWeb?
Question 10 of 10
In 2014, Justin Bieber was arrested for DUI and drag racing in which city?