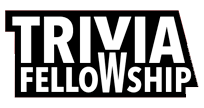 History Quiz
Question 1 of 10
Who was known in the catholic church as Saint Teresa of Calcutta?
Question 2 of 10
Who is the American responsible for the Emancipation Proclamation?
Question 3 of 10
Which historical figure was the founder of the Republic of Turkey?
Question 4 of 10
Who established the first communist state?
Question 5 of 10
Who died in a Concentration Camp?
Question 6 of 10
Who was a former chairman of the Communist Party of China?
Question 7 of 10
Which newly-opened landmark did President Theodore Roosevelt sail to in 1906?
Question 8 of 10
Who was a former prime minister of Pakistan?
Question 9 of 10
What year did Ronald Reagan send American troops to Grenada?
Question 10 of 10
Who of these people is a Nobel Peace Prize laureate?