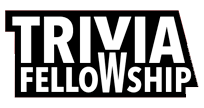 1960s History Quiz
Question 1 of 10
What was the name of the woman Elvis married in 1967?
Question 2 of 10
Fidel Castro banned elections on which Caribbean island in 1961?
Question 3 of 10
The 1960s Betting and Gaming Act allowed the creation of which sort of establishments?
Question 4 of 10
Which writer did Marilyn Monroe divorce in 1961?
Question 5 of 10
The Summer of Love was held in which city in 1967?
Question 6 of 10
Avianca Flight 671 crashed on January 21, 1960 upon landing at Montego Bay in which Caribbean country?
Question 7 of 10
Harold Wilson became Prime Minister of which country in 1964?
Question 8 of 10
A new cathedral in which midlands city was consecrated in 1962?
Question 9 of 10
In which year did England win the world cup?
Question 10 of 10
Which country did England beat to win the World Cup in 1966?