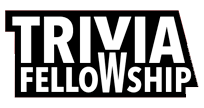 History Quiz
Question 1 of 10
Joan of Arc was a national hero of which country?
Question 2 of 10
Which is the complete name of famous military leader Schwarzkopf?
Question 3 of 10
On October 20, 2011, Libya's ex-dictator was shot and killed in Sirte. What was his name?
Question 4 of 10
Who was arrested for killing Israeli Prime Minister Yitzhak Rabin in 1995?
Question 5 of 10
What tragedy took place on April 15, 1912?
Question 6 of 10
How did Nikita Khrushchev die?
Question 7 of 10
What house was Scottish Queen Anne part of?
Question 8 of 10
What is the name of the volcano in Italy that erupted in 79 AD and destroyed the Roman city of Pompeii?
Question 9 of 10
Who appointed David Davis to the Supreme Court in 1862?
Question 10 of 10
The 9/11 attacks occurred In what year?