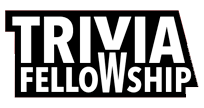 Food/Cooking Quiz
Question 1 of 10
Which of these meats does not come from a pig?
Question 2 of 10
Venison is the meat from which animal?
Question 3 of 10
A sauce made from which fruit was the typical accompaniment for pork?
Question 4 of 10
Shallots look like a small version of which other vegetable?
Question 5 of 10
What is the name from a sheep over two years old?
Question 6 of 10
Rosti is a Swiss dish made from which vegetable?
Question 7 of 10
Marzipan is made from which sort of nuts?
Question 8 of 10
Which type of potatoes are traditionally served with liver?
Question 9 of 10
Riesling is a white wine from which country?
Question 10 of 10
The first pies, mostly made of meat, were called what?