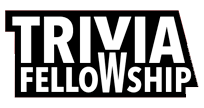 Spelling Quiz
Question 1 of 10
Identify the correctly spelled word?
Question 2 of 10
Select the correct spelling
Question 3 of 10
How do you spell the name for an inside roof?
Question 4 of 10
What is another word for sweat?
Question 5 of 10
What is the plural of loaf?
Question 6 of 10
Which word is the opposite of giving?
Question 7 of 10
Which word is spelled correctly?
Question 8 of 10
Which is the correct spelling?
Question 9 of 10
What word means the start of something?
Question 10 of 10
Who is someone who you know only vaguely?