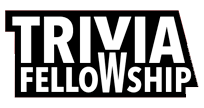 1970s Lyrics Quiz
Question 1 of 10
Van Morrison had a hit about a brown eyed what?
Question 2 of 10
Barry Blue was dancing on which night of the week in 1973?
Question 3 of 10
"Goodbye Norma Jean" is the first line of which Elton John song?
Question 4 of 10
In "Don't Stop Me Now", the racing car is passing by like which lady?
Question 5 of 10
"They paved paradise and put up a parking lot" is the first line of which song?
Question 6 of 10
What colour of Mister Sky were ELO singing about?
Question 7 of 10
"When no-one else can understand me" is the first line of which Elvis song?
Question 8 of 10
"We'll get wild, wild, wild!" is from which Slade song?
Question 9 of 10
"A church house gin house" is the start of which Tina Turner song?
Question 10 of 10
What kind of trees did the Seekers want to grow in "I'd Like to Teach the World to Sing"?