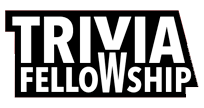 Cooking quiz
Question 1 of 10
Coffee chain Starbucks is headquartered in which country?
Question 2 of 10
Fiambre Verde, or green salad, indicates that it is suitable for which dietary requirements?
Question 3 of 10
What herb is used to make pesto?
Question 4 of 10
What type of alcohol goes into a Haitian drink of Ti' Punch?
Question 5 of 10
What is heated to make caramel?
Question 6 of 10
What meat is usually found in a Russian stroganoff?
Question 7 of 10
Which fresh herb is used to flavour a mojito?
Question 8 of 10
Karashinasu is which purple vegetable, pickled?
Question 9 of 10
When cooking with liquid, what is the method for the process of reduction?
Question 10 of 10
What is a persimmon?

More trivia fun from us