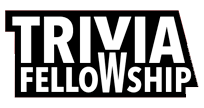 Cooking quiz
Question 1 of 10
Sales of which type of drink is to be banned in Dutch high schools by the end of 2018?
Question 2 of 10
What type of leaves are used in the preparation of Inlagd Sill, or pickled herring?
Question 3 of 10
What is in the centre of Holishkes, or cabbage rolls?
Question 4 of 10
Chapati, Poori, Roti and Naan are what sort of food in Indian cuisine?
Question 5 of 10
What type of meat is filled with garlic butter for a dish called a Kiev?
Question 6 of 10
India is the world's second largest tea producer after which country?
Question 7 of 10
What was originally used to sweeten the berry dish called Varenye?
Question 8 of 10
Whiting is a variety of which type of food?
Question 9 of 10
Which flour is used in Tapioca Crepe?
Question 10 of 10
What type of basic food is tilapia?

More trivia fun from us