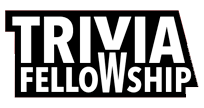 Cooking quiz
Question 1 of 10
What is an antipasti in Italian cuisine?
Question 2 of 10
Mountain oysters, cowboy caviar and swinging beef are terms for which edible animal parts?
Question 3 of 10
Where is the town of Champagne?
Question 4 of 10
Which vegetable is an essential ingredient in a Spring Roll?
Question 5 of 10
What would you find in a Bridge Mix, often covered in chocolate?
Question 6 of 10
What colour is a vanilla pod?
Question 7 of 10
What's the original flavour of Ribena?
Question 8 of 10
A British sunday roast is often compared to which festive meal?
Question 9 of 10
What grain is Guinness made from?
Question 10 of 10
Chipotles can also be made out of what besides Jalapenos?

More trivia fun from us