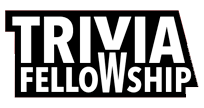 Cooking quiz
Question 1 of 10
How many fillings are present in a Peruvian "triple" filling?
Question 2 of 10
What cereal grain is used to make porridge?
Question 3 of 10
The dish bubble and squeek is named this because of what?
Question 4 of 10
Which meat is usually used to make koftas, Greek meatballs?
Question 5 of 10
What flavour is a Chokladboll truffle?
Question 6 of 10
Where is Tsikoudia`s place of origin?
Question 7 of 10
Palt is a Swedish dumpling made using which vegetable?
Question 8 of 10
Birria is what type of Mexican food that is traditionally made with goat meat?
Question 9 of 10
Which spice is used to add flavour to Smulpaj, a type of Swedish fruit crumble?
Question 10 of 10
Kartoffelknödel are dumplings made from which vegetable?

More trivia fun from us