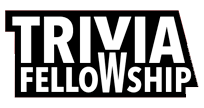 Science Quiz
Question 1 of 10
The definition of "mass of material falling rapidly due to the force of gravity" best fits which science term?
Question 2 of 10
What light-amplification device was first made operational in 1960, using a synthetic pink ruby?
Question 3 of 10
The mitral valve is part of which organ of the body?
Question 4 of 10
Which of these building materials is damaged by acid rain?
Question 5 of 10
What is a river otter classified as?
Question 6 of 10
The pulmonary artery pumps blood into what organs?
Question 7 of 10
Which scientific concept comes from the Latin for amount?
Question 8 of 10
Which of these is a green pigment?
Question 9 of 10
What is the world's largest land animal?
Question 10 of 10
The invention of what in 1867, made Alfred Nobel famous?

More trivia fun from us