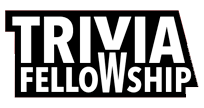 World Geography Quiz
Question 1 of 10
Mykonos and Paros are islands belonging to which country?
Question 2 of 10
Which village is considered an 'arty' district of New York city?
Question 3 of 10
The Klitschko brothers are famous boxers, from which European country?
Question 4 of 10
Which of the following industries will be negatively affected by global warming?
Question 5 of 10
Which present day city was once known as Constantinople?
Question 6 of 10
Kilkenny is a popular tourist destination In what country?
Question 7 of 10
What is the currency of Russia?
Question 8 of 10
Ankara is the capital of which European country?
Question 9 of 10
In what continent is Tunisia located?
Question 10 of 10
Which of these African countries has French as an official language? 

More trivia fun from us