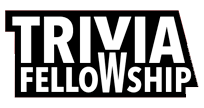 World Geography Quiz
Question 1 of 10
What is the highest mountain in France?
Question 2 of 10
What language is mostly spoken around the Sahara?
Question 3 of 10
What is the capital of Australia? 
Question 4 of 10
What is the name of the world's largest desert?
Question 5 of 10
Which rainforest inhabitant carries 50 times it own weight?
Question 6 of 10
Which country shares the Iberian peninsula with Spain?
Question 7 of 10
Temple Mount, the Noble Sanctuary is in which country?
Question 8 of 10
In which country could you spend a Forint?
Question 9 of 10
What is the predominant color on the flag of Japan?
Question 10 of 10
Most desert animals hunt for food when?

More trivia fun from us