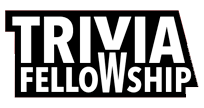 World Geography Quiz
Question 1 of 10
The Loire Valley in France is famous for what?
Question 2 of 10
Which biblical city had its walls destroyed by trumpet playing?
Question 3 of 10
Zulus live in which continent?
Question 4 of 10
Which major harbor has a memorial to Hans Christian Anderson?
Question 5 of 10
Greenhouse gases act like a what?
Question 6 of 10
Which island is sometimes called "The Teardrop of India"?
Question 7 of 10
Which country is called Deutschland by its own people?
Question 8 of 10
What is the surname of former Australian PM Bob? 
Question 9 of 10
Which European country is home to Alitalia?
Question 10 of 10
On which island is the Statue of Liberty located? 

More trivia fun from us