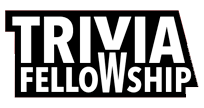 World Geography Quiz
Question 1 of 10
Which of these capital cities is not in Europe?
Question 2 of 10
The Great Victorian desert is in which continent?
Question 3 of 10
Which plant produces a coffee?
Question 4 of 10
Which canal links the Atlantic and Pacific Oceans?
Question 5 of 10
The river Ganges runs through which country?
Question 6 of 10
Which city do cheesesteaks originate from?
Question 7 of 10
Which is the largest country in Great Britain?
Question 8 of 10
Scandinavia is a region in which part of Europe?
Question 9 of 10
In which style of architecture is the Hagia Sophia in Istanbul built?
Question 10 of 10
In which country is the city of Izmir located?

More trivia fun from us