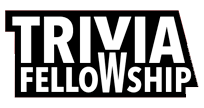 World Geography Quiz
Question 1 of 10
Which musical is set during the French Revolution in Paris?
Question 2 of 10
What is the capital of Mexico?
Question 3 of 10
To which country does Sardinia, the second largest Mediterranean Island, belong to?
Question 4 of 10
Which city is the capital of Wales?
Question 5 of 10
In what country was Citroen founded in 1919?
Question 6 of 10
Which of these is a city in Washington?
Question 7 of 10
How many days and nights did Jesus spend in the wilderness?
Question 8 of 10
Which geographic term means a slope?
Question 9 of 10
The Tower of London is famous for being home to which type of bird?
Question 10 of 10
At almost seven miles deep, what is the deepest point of the world's oceans?

More trivia fun from us