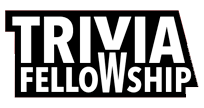 World Geography Quiz
Question 1 of 10
Greenwich is located on which major river?
Question 2 of 10
What is mined at Kimberley in South Africa?
Question 3 of 10
In what African country are Kruger National Park, Drakensberg and Durban popular tourist destinations?
Question 4 of 10
What is the largest city in Turkey?
Question 5 of 10
In what European country is the rugby city of Limerick located?
Question 6 of 10
In which British city would you find Old Trafford, the iconic football stadium?
Question 7 of 10
Of these, which is the NBA team from New York?
Question 8 of 10
Chad is within which continent?
Question 9 of 10
Which Egyptian city was founded by Alexander the Great in 331 BC?
Question 10 of 10
In what city can you visit the Museo Nazionale di Castel Sant'Angelo, the Arch of Constantine and the Column of Marcus Aurelius?

More trivia fun from us