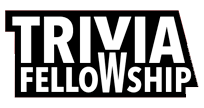 World Geography Quiz
Question 1 of 10
On which continent is Portugal located?
Question 2 of 10
Rio de Janeiro is located in which of these places?
Question 3 of 10
Poznan is in which country?
Question 4 of 10
Which country did Rip Curl originate from?
Question 5 of 10
Leicester is a city In what European country?
Question 6 of 10
What are the official languages of New Zealand?
Question 7 of 10
The exclusive place, The Hampton"s, are located in which country?
Question 8 of 10
What is Eyjafjallajökull?
Question 9 of 10
Which city is not in India?
Question 10 of 10
Which of these African capital cities lies on the Mediterranean?

More trivia fun from us