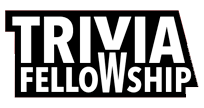 Quiz for people 50+
Question 1 of 10
Which technological device exploded in popularlity during the 1950s?
Question 2 of 10
Which woman was nicknamed "the lady of the lamp"?
Question 3 of 10
11 athletes from which country were mirdered at the 1972 Olympics in Munich?
Question 4 of 10
Who was the Astronaut who first stepped on the moon with his left foot in 1969?
Question 5 of 10
What anniversary of the sinking of the Titanic was commemorated in 2012?
Question 6 of 10
Which animal is not a Chinese year?
Question 7 of 10
Einstein emigrated to which country before WW2?
Question 8 of 10
Advertising of which product was banned from UK television in 1965?
Question 9 of 10
Leonid Brezhnev became leader of which country in 1964?
Question 10 of 10
Nepal is located on which continent?

More trivia fun from us