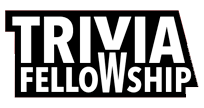 Quiz for people 50+
Question 1 of 10
Which country did St. Patrick help convert to Christianity?
Question 2 of 10
Who did Mark David Chapman shoot to death in New York on 8 December, 1980?
Question 3 of 10
Who first claimed Australia for Britain in 1770?
Question 4 of 10
The 'Battle of Fort Washington' was fought during which war?
Question 5 of 10
The city of Cancun is located in which country?
Question 6 of 10
For what Frito-Lay product has "Chester Cheetah" been the spokesman?
Question 7 of 10
John F. Kennedy engaged with which other politician in a televised debate in 1960?
Question 8 of 10
Former Prime Minister Silvio Berlusconi was expelled from which country in 2013?
Question 9 of 10
Which of these was part of the crew of the Space Shuttle Challenger?
Question 10 of 10
What city was Augustus the first Emperor of?

More trivia fun from us