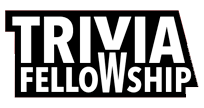 Quiz for people 50+
Question 1 of 10
Which famous person explored the river Zambezi?
Question 2 of 10
Which is the only European Union country that is a member of the Commonwealth?
Question 3 of 10
Mark the European airport
Question 4 of 10
What is the hierarchical system in domestic chickens called?
Question 5 of 10
Which region's news often features the names 'Hezbollah', 'Sunni' and 'Druze'?
Question 6 of 10
Why do communities have different types of organisms?
Question 7 of 10
Which word is spelled correctly?
Question 8 of 10
LCD stands for what?
Question 9 of 10
What name is given to a female rabbit?
Question 10 of 10
Tripe was typically cooked with which vegetable?

More trivia fun from us