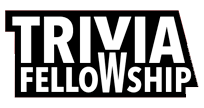 Quiz for people 50+
Question 1 of 10
Ayatollah is a name for a leader in which religion?
Question 2 of 10
The Denver Broncos' mascot Thunder II is which type of animal?
Question 3 of 10
Which of these is a real language?
Question 4 of 10
What is the English equivalent of the French auto route?
Question 5 of 10
Mauna Kea is located on Hawaii. What is it?
Question 6 of 10
What is the purpose of "Ronald McDonald House", the McDonald's charity?
Question 7 of 10
From which country does the Chihuahua originate?
Question 8 of 10
The statues Michelangelo made for Lorenzo de Medici's tomb are "Dawn", "Evening", "Day" and what?
Question 9 of 10
Who led the Argonauts?
Question 10 of 10
What might Italians call maize?

More trivia fun from us