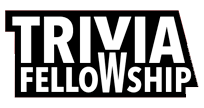 It is time for a trivia quiz
Question 1 of 10
Only one of the following words is correct. Which one?
Question 2 of 10
What do the Germans call Germany?
Question 3 of 10
Andy Murray is a tennis player from which European country?
Question 4 of 10
Who was Charlie "Lucky" Luciano?
Question 5 of 10
Which of these can not have the first letter removed to leave a common word?
Question 6 of 10
Is an oboe a wind, string, percussion or keyboard instrument?
Question 7 of 10
What is the main active chemical in marijuana?
Question 8 of 10
Benjamin Netanyahu is the PM of which of these countries?
Question 9 of 10
Which country has the highest annual net loss of forest area?
Question 10 of 10
What symbol represents Gemini in the Zodiac?

More trivia fun from us