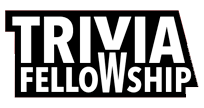 World History Trivia Quiz
Question 1 of 10
Conquistadors were explorers from which European country?
Question 2 of 10
Who did The Duke of Windsor and Wallis Simpson meet in Germany in 1937?
Question 3 of 10
Which car manufacturer invented the Model T in 1908?
Question 4 of 10
CIA files released in October 1952 revealed plans for a coup in which country, led by Hattori Takushiro?
Question 5 of 10
Which European country was known as "Cool Britannia" in the 1990s?
Question 6 of 10
What is the average annual snowfall in Bahrain?
Question 7 of 10
A 1979 gas explosion in Warsaw in which country killed 49?
Question 8 of 10
Jesse Owens won athletic golds at the Olympics in which city in 1936?
Question 9 of 10
Which of these countries did Sweden face in the Scanian War of 1675?
Question 10 of 10
Who appointed David Davis to the Supreme Court in 1862?

More trivia fun from us