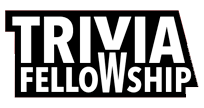 World History Trivia Quiz
Question 1 of 10
Which Egyptian leader was also known as the "Boy King"?
Question 2 of 10
During what War did the 1847 'Siege of Pueblo de Taos' take place?
Question 3 of 10
What was the preferred missile of the Saddam Hussein regime during the first Gulf war?
Question 4 of 10
The rivalry between Ottoman and Safavid Empires was fuelled by differences over what?
Question 5 of 10
On what commodity did John D. Rockefeller build his fortune?
Question 6 of 10
The Battle of St. Pierre took place in which French-Canadian colony?
Question 7 of 10
What colour did World War I German ace pilot Manfred Von Richtofen paint his aircraft?
Question 8 of 10
During the Peninsular War, which of these men was a Commander at the 1810 'Battle of Busaco'?
Question 9 of 10
Which of these is a British club, founded in 1905, that is dedicated to promoting art of magic?
Question 10 of 10
In what city was the Statue of Liberty first constructed?

More trivia fun from us