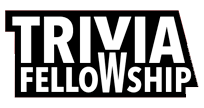 World History Trivia Quiz
Question 1 of 10
Whose quote is this: "I love Mickey Mouse more than any woman I have ever known"?
Question 2 of 10
What was the name of the woman who was married to Adolf Hitler for less than 40 hours?
Question 3 of 10
Which country was at war between the years 1950-1953?
Question 4 of 10
Who is considered the father of medicine who is credited with an oath that is still pronounced by young physicians that establishes the fundamental principles of the discipline?
Question 5 of 10
What is the official language of the UAE?
Question 6 of 10
Cleopatra was famously romantically linked to whom?
Question 7 of 10
The 1952 Winter Olympics were held in which country?
Question 8 of 10
The Fokker D.VIII plane was used predominately by which country in World War I?
Question 9 of 10
In 1966, Jack Lynch becomes the premiere of what county?
Question 10 of 10
Which of these is the name of an 18th century British Prime Minister?

More trivia fun from us