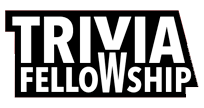 World History Trivia Quiz
Question 1 of 10
During which War was 'Washingtons Retreat through New Jersey' fought in the 1770s?
Question 2 of 10
The country Columbia was named for what famous explorer?
Question 3 of 10
How did Joan of Arc die?
Question 4 of 10
The Weimar Constitution was adopted by which country in 1919?
Question 5 of 10
In which year was NATO created?
Question 6 of 10
Which civil war was Charles I involved in?
Question 7 of 10
Which of these is the name of the food of the ancient Greek gods?
Question 8 of 10
Which British royal family changed its name from Saxe-Coburg-Gotha in 1917?
Question 9 of 10
What prominent spiritual leader was forced to flee Tibet when the Chinese invaded Lhasa in 1910?
Question 10 of 10
Which country was Mary Queen of Scots the Queen of?

More trivia fun from us