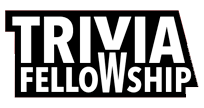 World History Trivia Quiz
Question 1 of 10
In 1967, what becomes legalised in the United Kingdom?
Question 2 of 10
What hair product helped provide the volume required for proper 1980's hair?
Question 3 of 10
Who was Isaac Newton?
Question 4 of 10
In what city has the structure Christians call "The Wailing Wall" stood since 19 BC?
Question 5 of 10
What is another name for a big battleship?
Question 6 of 10
Of which ancient people was Attila the leader?
Question 7 of 10
Ben Hogan was a Masters champion in which sport in 1951?
Question 8 of 10
Which British physicist wrote "A Brief History of Time"?
Question 9 of 10
What type of peasant was tied to the land in the Middle Ages?
Question 10 of 10
Which island was awarded the George Cross in 1942?

More trivia fun from us