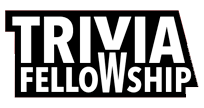 10 mixed general knowledge questions
Question 1 of 10
What animal is common to Arctic, Red, Indian Flying and Pampas?
Question 2 of 10
What was the name of the Mum in Happy Days?
Question 3 of 10
The De Beers company is associated with which industry?
Question 4 of 10
Dementors, Centaurs, Thestrals and House-elves are prominent creatures in what series of fantasy novels?
Question 5 of 10
Old fashioned windows that slide up and down are called what?
Question 6 of 10
What are the two measurements of blood pressure?
Question 7 of 10
Deoxygenated blood is blood with what?
Question 8 of 10
All deserts are found in where?
Question 9 of 10
Where did the Titanic sail from on her fateful voyage?
Question 10 of 10
In which country are the headquarters of the EU?