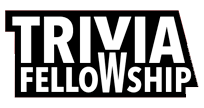 10 mixed general knowledge questions
Question 1 of 10
Mark the European airport
Question 2 of 10
What did panellists have to identify on What's My Line?
Question 3 of 10
What is the name of the unisex sheepskin boots said to have origins in both Australia and New Zealand?
Question 4 of 10
In which city were there protests in Tiananmen Square in 1989?
Question 5 of 10
What does the word "Fastidious" mean?
Question 6 of 10
What predictable astronomical event occurred both in 1910 and 1986?
Question 7 of 10
The Bentley badge features what?
Question 8 of 10
Sending numerous emails or messages is called what?
Question 9 of 10
Which TV show features a time lord traveling through time with a series of companions in a Police Box?
Question 10 of 10
Who played "Wishin' and Hopin'" during the 1960s?