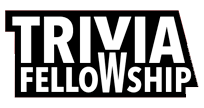 10 mixed general knowledge questions
Question 1 of 10
Which of these is a large breed from the UK?
Question 2 of 10
What is Google's email product called?
Question 3 of 10
Most plastics are what?
Question 4 of 10
Where do most mammals have colouration?
Question 5 of 10
What is the largest bird in the world?
Question 6 of 10
What is the sun made from?
Question 7 of 10
Which former CIA contractor, known for leaking top secret NSA data in 2013, joined Twitter in 2015?
Question 8 of 10
In which 1960s TV-show did we see these stars : "Ernest Borgnine, Joe Flynn, Tim Conway, Carl Ballantine"?
Question 9 of 10
Rynek Glowny is in which country?
Question 10 of 10
Who played Worzel Gummidge in the 1970s series?