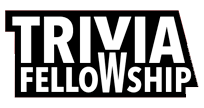 10 mixed general knowledge questions
Question 1 of 10
What is 40% of 400?
Question 2 of 10
The question was __________ to answer.
Question 3 of 10
The Acropolis is a flat-topped hill in which European city?
Question 4 of 10
What was the 2007 global concert to raise awareness of climate change?
Question 5 of 10
In six weeks time, she _________ (to work) at the bank.
Question 6 of 10
What breed of dog is Scooby-Doo?
Question 7 of 10
Istria, Dubrovnik-Neretva, and Zadar are counties in which European country?
Question 8 of 10
Ring-necked' and 'turtle' are two varieties of which bird?
Question 9 of 10
Due to a legal quirk, the Queen owns all of which birds in England?
Question 10 of 10
Finish the title of a popular '90s rock band, The ____ Pumpkins.