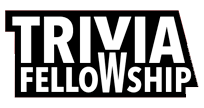 General Trivia Quiz
Question 1 of 10
Which of these is NOT in Europe?
Question 2 of 10
Yankees Stadium is in which city?
Question 3 of 10
Which British actor changed his name, after seeing 'The Caine Mutiny'?
Question 4 of 10
Who won the 1970 FIFA World Cup?
Question 5 of 10
Which chemical symbol represents Lithium?
Question 6 of 10
The Battle of Stalingrad is most commonly associated with which war?
Question 7 of 10
Mike Tyson bit part of which opponent's ear off?
Question 8 of 10
Who gave Spain claim to Florida by exploring St. Augustine?
Question 9 of 10
A proper noun always starts with which type of letter?
Question 10 of 10
What is the capital of Iran?