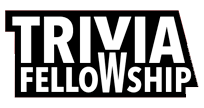 General Trivia Quiz
Question 1 of 10
How do you spell the name of the medical condition related to insulin?
Question 2 of 10
What is the term given to heat and light radiated from the sun?
Question 3 of 10
Ceylon adopted what new name in 1972, which means Resplendent Land?
Question 4 of 10
Golda Meir became which country's first female Prime Minister in 1969?
Question 5 of 10
In which country was Richard Nixon born?
Question 6 of 10
What is the name of the first satellite sent into space?
Question 7 of 10
Fjords are found in which country?
Question 8 of 10
The tsunami which damaged the Fukushima nuclear power plant in Japan was caused by what?
Question 9 of 10
Which continent boasts the most rainforests?
Question 10 of 10
The Supremes are synonymous with which record label?