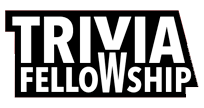 General Trivia Quiz
Question 1 of 10
In Kensington Gardens which well known character from a children's book has a statue?
Question 2 of 10
90 Degrees is known as a what?
Question 3 of 10
Rocky is a popular name for this breed of dog?
Question 4 of 10
Who plays Jack in 'Casino Jack'?
Question 5 of 10
What is the technology term "MP" an abbreviation for?
Question 6 of 10
Before David killed Goliath and then became king, what job did he do?
Question 7 of 10
How many people were originally in S-Club 7?
Question 8 of 10
In February 2013, what country announced its third underground nuclear test in seven years?
Question 9 of 10
In what war was the 'Stones River (Murfreesboro)'?
Question 10 of 10
Which district of London is so named because it was once the site of a forge?