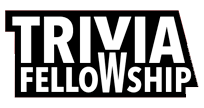 General Trivia Quiz
Question 1 of 10
How were the Bee Gees related?
Question 2 of 10
The Gospels according to Matthew, Mark and Luke are three of the four canonical gospels of the New Testament. What is the fourth?
Question 3 of 10
Which of these airports is NOT in Florida?
Question 4 of 10
Which artist cut off his own ear?
Question 5 of 10
Which of the following is a well-known supermodel?
Question 6 of 10
During which civil war did the battle of 'Round Mountain' take place?
Question 7 of 10
According to Gloger's rule, where do more heavily pigmented warm-blooded creatures tend to be found?
Question 8 of 10
Which gland controls puberty?
Question 9 of 10
Anna Pavlova was famous in which field of the arts?
Question 10 of 10
Which boxer is famous for his "lean, mean, grilling machine"?