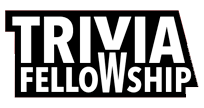 Expert Music Quiz
Question 1 of 10
What N-Sync member went solo with the hit song 'Cry Me A River'?
Question 2 of 10
Which song contains the line 'Heathcliff, it's me Cathy'?
Question 3 of 10
Who had a hit in the 1950s with 'See You Later Alligator'?
Question 4 of 10
Which Chrissie sang with 'The Pretenders'?
Question 5 of 10
Why was Elvis and his mother's body moved in 1977?
Question 6 of 10
Which duo played at the 1990 John Lennon tribute concert?
Question 7 of 10
What did Lebanon's Najwa Karam work as for 2 years?
Question 8 of 10
Which Bee Gees track was revived by N-Trance in 1995?
Question 9 of 10
What is the name of Creed's 2000 number-one US Billboard Hot 100 single?
Question 10 of 10
In The End was a 2002 hit for which band?