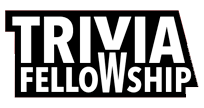 Expert Music Quiz
Question 1 of 10
Who's missing from the Spice Girls' line up: Posh, Baby, Scary, Sporty, ...?'
Question 2 of 10
'Circle of Life' is a song from which musical?
Question 3 of 10
Hot tramp, I love you so!' is from which David Bowie song?
Question 4 of 10
Let me take you down, 'Cause I'm going to' is the start of which Beatles hit?
Question 5 of 10
He was the singer with Duran Duran?
Question 6 of 10
What band sings: 'We're one, but we're not the same - We get to carry each other, carry each other,' in one of their hit songs?
Question 7 of 10
What date in April is Lebanese singer Anwar Al Amir's birthday?
Question 8 of 10
Fly Like an Eagle' is a song by which band?
Question 9 of 10
Which of these is the real title of a 1958 Chuck Berry Album?
Question 10 of 10
The band Mai Tai was formed in which decade?