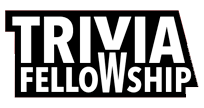 Expert Music Quiz
Question 1 of 10
Luciano Pavarotti was a famous music artist from which country?
Question 2 of 10
Who was the president of Def Jam records when they signed Rihanna at aged 16?
Question 3 of 10
What song has the line, 'If you don't greet me right, don't you ever kiss me once, kiss me twice'?
Question 4 of 10
The winners of 'The X Factor USA' season three will receive a contract worth how much?
Question 5 of 10
Which song was a hit for both Nilsson and Mariah Carey?
Question 6 of 10
What was the Spice Girls' debut single?
Question 7 of 10
Which of these is the correct title of One Directions debut album?
Question 8 of 10
Which album is NOT one of Stevie Wonder's five 'classic period' albums?
Question 9 of 10
Warwick Avenue was a major chart smash for…?
Question 10 of 10
What song is sampled in Kid Cudi's hit 'Make Her Say'?