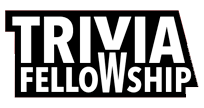 Expert Music Quiz
Question 1 of 10
Who is considered the King of Rock 'n' Roll?
Question 2 of 10
Ohio Express sang 'Yummy yummy yummy, I've got love' where?
Question 3 of 10
The rapper husband of Beyonce is, whom?
Question 4 of 10
What did Elvis do before he became King?
Question 5 of 10
Which of these is the real name of a 1950s chart topping act?
Question 6 of 10
Which Simon and Garfunkel song features the words 'Jesus loves you more than you can say'?
Question 7 of 10
Bill Medley and Jennifer Warnes did a duet together on what song?
Question 8 of 10
Who played Christine Daae in the musical 'The Phantom of the Opera'?
Question 9 of 10
Finish the name of the famous rock band: Faith ______.
Question 10 of 10
Who did Natacha Atlas collaborate with on her hit single C'est La Vie?