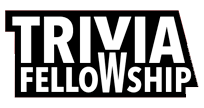 Expert Music Quiz
Question 1 of 10
Mick Jagger is the wrinkly-faced singer of which legendary band?
Question 2 of 10
In 2007 Fergie had a hit with 'Big Girls Don't...'?
Question 3 of 10
The album, Beware of Dog, was released by which artist?
Question 4 of 10
Which singer's surname is Knowles?
Question 5 of 10
To which supermodel did Billy Joel dedicate his hit, 'Uptown Girl'?
Question 6 of 10
Which duo charted with 'Nutbush City Limits'?
Question 7 of 10
What song has the line, 'Those happy hours, that we once knew, though long ago, they still make me blue'?
Question 8 of 10
Who sings 'London Calling'?
Question 9 of 10
Which of these made their chart debut in the Noughties with 'Pon de Replay'?
Question 10 of 10
Who had a hit in 2001 and 2002 with 'Gotta Get Thru This'?