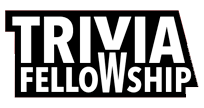 Movie Quiz
Question 1 of 10
Which French colonial region does the fugitive husband Victor Laszlo try to escape from in 'Casablanca' (1942)?
Question 2 of 10
Which actor was voted 'Sexiest Man of the Century' by People Magazine?
Question 3 of 10
Who plays Danny Ocean in Ocean's Eleven and its sequels?
Question 4 of 10
Which comedian stars in 'Liar Liar'?
Question 5 of 10
Who is the Atomic Blonde in 'Atomic Blonde'?
Question 6 of 10
Where does Lenny Feder want to permanently return to with his family in 'Grown Ups 2' (2013)?
Question 7 of 10
What type of vehicle is the Hogwarts Express?
Question 8 of 10
In 2002 romantic comedy, why is Toula's love for Ian frowned upon by her family?
Question 9 of 10
What is Tom Cruise's character's call sign in Top Gun? 
Question 10 of 10
Complete the title of the 'Madagascar' sequel 'Escape to…'?