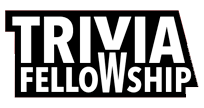 Trivia Quiz
Question 1 of 10
What is the real name of the actor who played the character 'The Fonz' in the family comedy 'Happy Days'?
Question 2 of 10
An Australian Cattle dog is also known as a what?
Question 3 of 10
What was the surname of Alexander, the main who discovered penicillin?
Question 4 of 10
Who created the prime-time animated TV special It's the Easter Beagle, Charlie Brown?
Question 5 of 10
The Bonsai Tree hails from where?
Question 6 of 10
What is dehydrated garlic called?
Question 7 of 10
What fifth generation iOS device was released in late 2012 alongside the iPhone 5?
Question 8 of 10
Which Italian High Renaissance painter and inventor lived from 1452-1519?
Question 9 of 10
Almost continuously from 794 to 1868, Kyoto was what country's imperial capital?
Question 10 of 10
Which of these is the guitarist amongst the drummers?