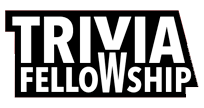 Impossible general knowledge quiz
Question 1 of 10
To be shallow is to be?
Question 2 of 10
Inflammation of the blood-brain barrier is a characteristic of which disease?
Question 3 of 10
What nationality is Daniel Radcliffe?
Question 4 of 10
Which musical duo record the album "Parsley, Sage, Rosemary and Thyme"?
Question 5 of 10
Which is the largest city in the Netherlands, by population?
Question 6 of 10
Gaudi designed the famous Sagrada Familia church in which city?
Question 7 of 10
One woman can' is a the slogan of the cosmetics company, Mary what?
Question 8 of 10
Pomona, a Roman autumn festival, was named after the goddess of what?
Question 9 of 10
There are how many deserts larger than the Sahara?
Question 10 of 10
How do you spell this almond flavored liquor?