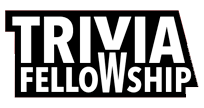 Trivia Quiz
Question 1 of 10
A square of what every day is said to be good for the heart?
Question 2 of 10
Many thought Lucy in the Sky With Diamonds was a coded reference to lysergic acid diethylamide. What is this?
Question 3 of 10
To achieve through instinct or do something without advance preparation.
Question 4 of 10
A great Egret is which type of animal?
Question 5 of 10
To arrive just on time.
Question 6 of 10
In the UK, which of these is a traditional Christmas pie?
Question 7 of 10
Don't overreact.
Question 8 of 10
What is the house number on Downing Street of the home of the British Prime Minister?
Question 9 of 10
Coursera and EdX are what types of internet platforms?
Question 10 of 10
What was the name of the heavily fortified wall between England and Scotland that the Romans began building in 122 AD?